Used Car Search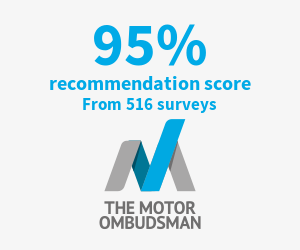 Robin's Diary
Women in the workplace!
There is a lot of chatter nowadays about 'Equal Opportunities' for both men and women at work, and I must admit I have not intentionally
favoured one or the other.
It is interesting to note however that we now have more women than men in three departments of the business, and we have a young lady from our initiative with the Hunslet Club, who could be our first female apprentice technician! This has been achieved completely on the strength of the candidates, with no advantage given to any sex.
Strange though it may seem, I do hear from friends and colleagues in other businesses that the drive to be 'Politically Correct' and have the 'right mix of staff' to suit some new guidelines, actually creates discrimination, as targets have to be achieved. This must be very off-putting for staff if they discover they have only been given the role based on quotas and targets, rather than for their capability of doing the job.
Maybe I'm still a bit old school, but surely it must be better for everyone, if roles are given to the people best suited to fulfil them, regardless of anything else. Maybe I'm just fortunate that we get a great cross-section of society who want to work here, all of whom understand common sense is by far the best policy, not just for dealing with customers, but in terms of staff, recruitment, and in fact generally – it's just a pity that modern society seems hell bent on rules when, yet again, common sense is the best way forward.
"Some degree of inequality in income and wealth, of course, would occur even with completely equal opportunity because variations in effort, skill, and luck will produce variations in outcomes." Janet Yellen
...
Read More
Call me: 07984 647938
Ezine
For 'Engleberg', read 'Outlander replacement'
While Shogun has been traditionally Mitsubishi's product spine, states Iain Robertson, it would be fair to say that the Outlander has become its most recognisable model of the past decade, a factor soon to change forever.
Read more
WELCOME TO LUSCOMBE MITSUBISHI LEEDS
5 Star Mitsubishi Dealer for Customer Care
We Won't Sell you a Car but WE WILL HELP you buy one!!
At Luscombe Mitsubishi Leeds, our aim is to create a unique, stress-free new and used car buying environment.
We are a small, privately owned and run business meaning we can offer a highly personal service in a friendly and relaxed manner.
As our business ethos states, we empower our straight talking sales staff to make decisions and to deal directly with customers
Our sales staff aren't constantly running back to faceless managers - Our managers come out of the office to assist you!
In order to provide the best possible service for customers, we have a very experienced and knowledgeable team of staff with many years of Mitsubishi experience
Located in close proximity to the M1 and M62, we serve a vast area in West Yorkshire but thanks to our reputation, we also sell cars to customers all over the UK.
We pride ourselves on our reputation! For this reason, we actively encourage you to leave your comments and reviews on Judge Service, Qype, Google Reviews, Yelp and Facebook
Finally, if you have any questions, queries, problems or praise, the owner, Robin Luscombe would like to hear from you. Call him on his mobile - 07984 647938
What is it that sets us apart from the competition?
STRAIGHT TALKING SALES STAFF MANAGERS WHO COME OUT OF THE OFFICE!
WE WON'T SELL YOU A CAR BUT WE WILL HELP YOU BUY ONE!!!
Here at Luscombe Mitsubishi Leeds, we offer every model of Mitsubishi, in stock and available for you to test drive. What's more, our range of cars suits all budgets and needs, ranging from the compact Mirage Juro city car, to the Mitsubishi ASX crossover, designed to fit your life, or even the versatile Shogun Sport which is ready for even the toughest challenges. If it's a real workhorse you need, then the L200 Series 5 is your ideal business partner – no surprise then that it has been voted Auto Express Winner of Best Pick-up 2015, 2016 and 2017 best in class for Total Load Capacity, 0-62 Performance, Maneuverability, 4x4 System and Fuel Economy of 42.8 mpg and Emissions of 173 g/km. The game changing Mitsubishi Outlander PHEV, the revolutionary Plug-In Hybrid Vehicle, offers incredible fuel economy on shorter journeys and only 9% benefit in kind for company car drivers.