Used Car Search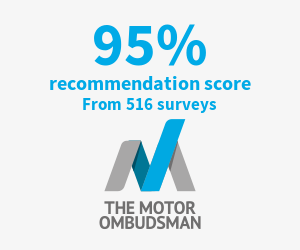 Robin's Diary
Happiness, happiness, the greatest gift that I possess…
Don't worry I'm not going to go on all day and all night like Ken Dodd did on stage, but recent e
vents did bring the words of his famous song to mind! One of the greatest sources of happiness is seeing people and plans grow, it certainly has been for me.
Kids become adults and then parents, apprentices and trainees become key members of the team, a few customers grow to form the basis of a great business, and all these events give me great happiness and satisfaction.
But what about our amazing Queen Elizabeth? She didn't get a choice with her role and, whether you are royalist or loyalist, I am sure you will all agree she has done an amazing job. Sadly now however, probably one of the last great-grandchildren she will get to see grow up, will do so from a distance. Never mind all the costs and all the protocol, just consider the simple things that all grandparents look forward to, seeing the latest generation grow up. I for one know that the thought of a grandchild of mine moving to another county, never mind continent, would be a very sad day. By the same token, no one can live their life unhappy, for the sake of someone else, so it's just a very sad situation, and one that in my opinion, the Queen doesn't deserve.
"I declare before you all that my whole life, whether it be long or short, shall be devoted to your service and the service of our great imperial family to which we all belong." Queen Elizabeth II

...
Read More
Call me: 07984 647938
Ezine
Major motor shows would not be the same without Mitsubishi concepts
Many car companies give their design departments a free hand, when it comes to developing new models, states Iain Robertson, but concept models seldom make it into full production, even though some fresh elements may find relevant places.
Read more
WELCOME TO LUSCOMBE MITSUBISHI LEEDS
5 Star Mitsubishi Dealer for Customer Care
We Won't Sell you a Car but WE WILL HELP you buy one!!
At Luscombe Mitsubishi Leeds, our aim is to create a unique, stress-free new and used car buying environment.
We are a small, privately owned and run business meaning we can offer a highly personal service in a friendly and relaxed manner.
As our business ethos states, we empower our straight talking sales staff to make decisions and to deal directly with customers
Our sales staff aren't constantly running back to faceless managers - Our managers come out of the office to assist you!
In order to provide the best possible service for customers, we have a very experienced and knowledgeable team of staff with many years of Mitsubishi experience
Located in close proximity to the M1 and M62, we serve a vast area in West Yorkshire but thanks to our reputation, we also sell cars to customers all over the UK.
We pride ourselves on our reputation! For this reason, we actively encourage you to leave your comments and reviews on Judge Service, Qype, Google Reviews, Yelp and Facebook
Finally, if you have any questions, queries, problems or praise, the owner, Robin Luscombe would like to hear from you. Call him on his mobile - 07984 647938
What is it that sets us apart from the competition?
STRAIGHT TALKING SALES STAFF MANAGERS WHO COME OUT OF THE OFFICE!
WE WON'T SELL YOU A CAR BUT WE WILL HELP YOU BUY ONE!!!
Here at Luscombe Mitsubishi Leeds, we offer every model of Mitsubishi, in stock and available for you to test drive. What's more, our range of cars suits all budgets and needs, ranging from the compact Mirage city car, to the Mitsubishi ASX crossover, designed to fit your life, or even the versatile Shogun Sport which is ready for even the toughest challenges. If it's a real workhorse you need, then the L200 is your ideal business partner – no surprise then that it has been voted Auto Express Winner of Best Pick-up 2015, 2016 and 2017 best in class for Total Load Capacity, 0-62 Performance, Manoeuverability, 4x4 System and Fuel Economy of 42.8 mpg and Emissions of 173 g/km. The game changing Mitsubishi Outlander PHEV, the revolutionary Plug-In Hybrid Vehicle, offers incredible fuel economy on shorter journeys and a host of benefits for company car drivers.