Used Car Search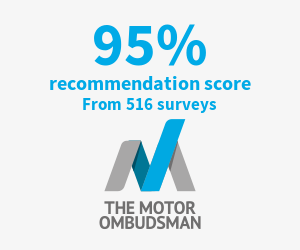 Robin's Diary
Other people's money!
Being a motorcyclist at heart, I have followed with interest the demise of Norton Motorcycles, which went into administration last month leaving
hundreds of customers and pension-savers potentially millions of pounds out of pocket, even after a series of high-profile Government-backed loans and grants, plus public endorsements by the likes of Theresa May, George Osbourne and Vince Cable.
Then this week I see in the press Saracens Rugby Union who have been fined and relegated for paying players too much money, had received a £22.9m loan from their local council to build a new stand! Surely if they paid players too much, and cheated other teams, they had enough money for a stand.
But as we know, if it's not your money, it's easy to give away, and governments and councils don't have their own money, they spend our money! If it had been earned, would they be so quick to give it away, without more testing questions. Surely there are better ways to spend our taxes!
It's not just councils, I see it in business, so-called 'wonder businesses' one year, disappear the next in a puff over of overspending and under earning! So remember the old saying, it's a good one, all that glistens isn't gold!
"I've never really seen other people spend other people's money wisely." Sandra Lerner

...
Read More
Call me: 07984 647938
Ezine
Major motor shows would not be the same without Mitsubishi concepts
Many car companies give their design departments a free hand, when it comes to developing new models, states Iain Robertson, but concept models seldom make it into full production, even though some fresh elements may find relevant places.
Read more
WELCOME TO LUSCOMBE MITSUBISHI LEEDS
5 Star Mitsubishi Dealer for Customer Care
We Won't Sell you a Car but WE WILL HELP you buy one!!
At Luscombe Mitsubishi Leeds, our aim is to create a unique, stress-free new and used car buying environment.
We are a small, privately owned and run business meaning we can offer a highly personal service in a friendly and relaxed manner.
As our business ethos states, we empower our straight talking sales staff to make decisions and to deal directly with customers
Our sales staff aren't constantly running back to faceless managers - Our managers come out of the office to assist you!
In order to provide the best possible service for customers, we have a very experienced and knowledgeable team of staff with many years of Mitsubishi experience
Located in close proximity to the M1 and M62, we serve a vast area in West Yorkshire but thanks to our reputation, we also sell cars to customers all over the UK.
We pride ourselves on our reputation! For this reason, we actively encourage you to leave your comments and reviews on Judge Service, Qype, Google Reviews, Yelp and Facebook
Finally, if you have any questions, queries, problems or praise, the owner, Robin Luscombe would like to hear from you. Call him on his mobile - 07984 647938
What is it that sets us apart from the competition?
STRAIGHT TALKING SALES STAFF MANAGERS WHO COME OUT OF THE OFFICE!
WE WON'T SELL YOU A CAR BUT WE WILL HELP YOU BUY ONE!!!
Here at Luscombe Mitsubishi Leeds, we offer every model of Mitsubishi, in stock and available for you to test drive. What's more, our range of cars suits all budgets and needs, ranging from the compact Mirage city car, to the Mitsubishi ASX crossover, designed to fit your life, or even the versatile Shogun Sport which is ready for even the toughest challenges. If it's a real workhorse you need, then the L200 is your ideal business partner – no surprise then that it has been voted Auto Express Winner of Best Pick-up 2015, 2016 and 2017 best in class for Total Load Capacity, 0-62 Performance, Manoeuverability, 4x4 System and Fuel Economy of 42.8 mpg and Emissions of 173 g/km. The game changing Mitsubishi Outlander PHEV, the revolutionary Plug-In Hybrid Vehicle, offers incredible fuel economy on shorter journeys and a host of benefits for company car drivers.